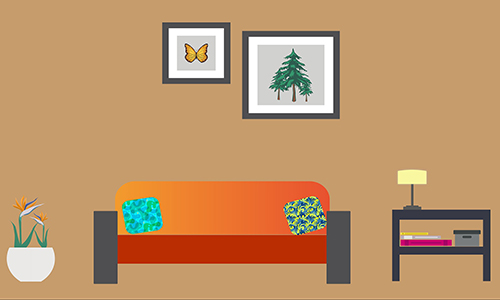 How to Clean Leather Sofa to Extend its Life?
September 1, 2021
|
Aquuamarine
Home is where your heart is. Your home has many elements in the living room, and one of the most important elements is the sofa where you sit and unwind. There is so much inclination towards the couch as it is a peaceful haven that ensures utmost comfort. It is perfect for relaxing or hosting an informal meeting. Some living room sofas are made of soft fabric like leather which needs special care to prolong their lives.
Sofa cleaning may look like an uphill task. But regular cleaning helps to maintain the color and to control the dirt that settles on it. Are you sick of looking at your leather sofa every day because it gives a faded look or looks dirty? A dirty sofa can cause serious health issues. It is time to look for professional sofa cleaning services in Bangalore. Would you like to regain the original beauty of your sofa? Here are the simple tips that you can follow to keep your leather sofa clean.
Sofa cleaning – General Leather Care
Make your home clean while maintaining hygiene. The leather sofa needs specific methods of care. Before you start cleaning your faded leather furniture, check your sofa's label and see if there are any specific tips for upholstery cleaning and maintenance.
Clean and refresh leather furniture
Learn to preserve the beauty of your leather sofa for years to come. The following procedures will help you remove dust and dirt and restore the gloss of your leather sofa.
There is a chance of debris hiding around the creases and folds of the couch. Use your vacuum cleaner, a handy tool, to remove debris from your sofa.
You can use a microfiber duster to dust your sofa.
Clean your sofa with water and white vinegar
Mix equal parts of distilled water and white vinegar in a bucket or a bowl. Dip a towel or muslin cloth in the mixture and wipe the couch's surface gently. Repeat the process and work in small sections.
You can use a leather conditioner to clean your sofa. It is wise to read the label before you use it.
How to remove stains and grease from your leather sofa?
Oil is present in food items that you eat. Grease stains happen. And it is best to remove these stains as soon as you see them. With the help of a leather cleaning solution, wipe the surface and then dry the leather. If the stain persists, sprinkle baking soda on that specific area and let it be there for a few hours and then brush away the residue.
Vacuuming and cleaning may sound like a taxing chore. Hiring professional sofa cleaning services from Aquuamarine is the right choice as we understand the value and importance of your leather sofa. The trained professionals use high-quality, eco-friendly cleaning products that don't harm the environment. We use specialized equipment to remove the dirt, dust and allergens, leaving your sofa brighter and cleaner. We start with a gentle vacuuming process. We at Aquuamarine, also offer cost-effective sofa shampooing services to extend the life of your sofa. Get connected with us to make your sofa shine like a brand new one!