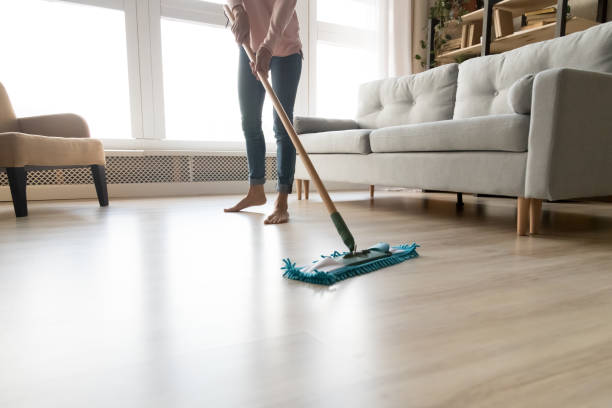 Top 10 Easy Steps to Declutter your Home
October 11, 2022
|
Aquuamarine
No one can deny the lying bit of junk around the house. Sometimes, we have more than little. Such a situation calls for the process of decluttering. Relatively it is harmless, but people might feel stressed and overwhelmed when things become unmanageable.
An organized house would provide a sense of control. It also freed up the extra spaces in the house. Whatever reasons you have for decluttering your home, this guide will help you to walk through the process.
Steps for Decluttering your Home
Knowing the reason why you want to declutter would let you achieve what you want from the process. Hence, you need to be specific and clear and know what you want.
As you identify the things that make you feel frustrated, stressed, and heavy in your home, you must work on that. Decluttering may not be easy. It may make you feel unmotivated or lost. At such times you need to remind yourself of the reason why you started in the first place.
After you clearly understand why you need to declutter, the next step is to create a plan. It can be tempting to skip the plan and start the process. But doing that would not let you stay focused for long. Instead, it might make you feel overwhelmed.
A plan would help you to have the right approach toward the work.
Pay Attention to all Aspects
While you are trying to declutter your home, you must avoid bringing stuff into your home. Doing that would never let you achieve a clean room.
As you start with small and easy decluttering projects, it can keep you confident and motivated.
Consistency would provide you with better results than intensity. Being slow yet consistent can help you to accomplish your goal easily.
Constant decluttering can make you feel overwhelmed and tired. Such a situation can paralyze your wish to work further. Hence you can set a timer and work accordingly. It would help you to work efficiently and quickly while keeping your focus intact.
It would be difficult, if you try to do everything at the same time. Make sure you focus on one room at a time to see the result instantly. Take a break whenever you require.
Don't let all your energy get consumed by doing the tiresome job all day long. You can work in between your normal work schedule.
Re-purpose Meaningful Items
There may be things to which we are emotionally attached. You can repurpose those after going through a thoughtful appraisal.
Decluttering means a lot of work. It can fade you mentally, emotionally, and physically. At times you may feel overwhelmed. During such a situation, you can take help from your family members or friends. You can even hire professional home cleaning services in Bangalore to help you get your space done.
Why Choose Aquuamaine for Home Cleaning?
A professional deep cleaning service can help you with efficient decluttering. You may find various online services, but Aquuamarine offers its clients excellent deep cleaning solutions. Some of its unique features are:
Specialist cleaning services of furniture, bathroom, kitchen, and many more.

Stain removal, deep vacuuming, sanitization, and upholstery shampooing are some of their core activities.

Utilize the finest equipment and products to maintain a high level of professional service.

Offers clients the best customer support to

Flexible services by a certified and trained professional team.
Apart from that, there are no hidden costs or charges unless the customer asks for extra services. If you want professional cleaning services by expert hands, you may consult them today.