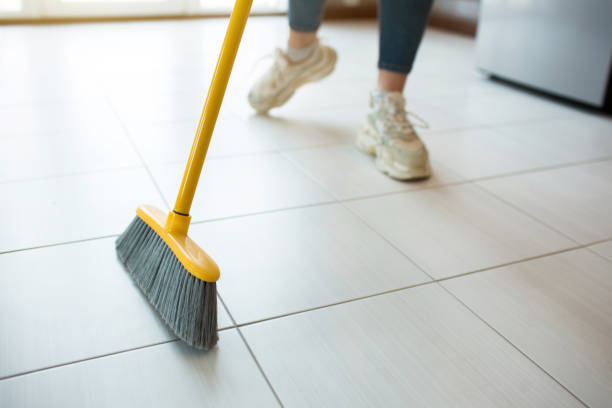 Checklist when booking home deep cleaning services
February 25, 2022
|
Aquuamarine
It is important to clean your home thoroughly from time to time. Many people opt for these services before big festivals like Diwali, Christmas or a big family event, such as a wedding. As the holiday season approaches, you can avail professional deep cleaning services. To ensure you get the best deal and the maximum out of the deep cleaning services, you must follow this 6 point checklist.
Checklist when booking home deep cleaning services
Here is a list of things to consider before booking a professional deep clean service provider for your home
Cost
While most homeowners want to get the best of cleaning services, the overall cost may become a constraint. Different people have different budgets to work within, so it is essential to work and figure out how much you are willing to spend on a cleaning service. Deep cleaning service prices depend on many factors such as number of rooms to be cleaned, numbers of cleaners required, type of equipment used, cleaning products used. As a result, prices may vary with different cleaning service providers. So, take some time to analyze and find the best deals available. Speak to at least three service providers before you fix one.
Service offered
The next crucial thing to keep in mind is to find out what are the services offered. You may have a specific requirement such as kitchen deep cleaning, or bathroom cleaning or cleaning the beds etc. For example if you are looking for kitchen deep cleaning service, check whether it includes floors, cabinets, windows and appliances. If you are not satisfied with the services offered, then look for other service providers.
Time
Next thing you need to check is to find out how much time the cleaners will take to get the job done. Ensure that you speak to your professional cleaners and understand how long it will take to complete the job. You may ask them to spread the job over a few days or ask them to complete it in one day. Speak to the cleaners about what you exactly need and when you want the work to be completed. So you may need to plan the schedule accordingly and make the necessary arrangements to fit in the cleaning schedule.
Safety and security
You need to check if the products used for cleaning are safe for your family members. Speak to your service provider about it. Most of the products used are safe and free from harmful chemicals. If a family member is allergic to such chemicals then have the family member leave the house for some time. And if necessary, take your pets and children for a walk for the time being. However, if the cleaners promise to use only natural products, then it is better to have your family members stay inside your home.
Cleaning the mess
This is something you should do before the cleaners arrive. As a homeowner you need to clean up the clutter before your professional cleaners arrive. Decluttering your home is a good way to allow the deep cleaning process to take place smoothly. If you have any essential documents lying on the table, sort it and keep it aside so that it does not get misplaced during the cleaning process. Keep all the small items in their place to help clean their general mess. This will make it easier for cleaners and also prevent unnecessary losses from taking place.
Connect with Aquuamarine
By keeping this checklist in mind, and if you are looking to hire a professional cleaning service, then contact Aquuamarine. Our professionals have the necessary tools, equipments to give you the desired results. With years of experience in residential cleaning, our team ensures that they leave your home spotless.
Conclusion
Keep this checklist in mind while booking a home cleaning service so that you can get the best of it. You have to be a little systematic to get the job done without any hassles. Book your deep cleaning services now!!