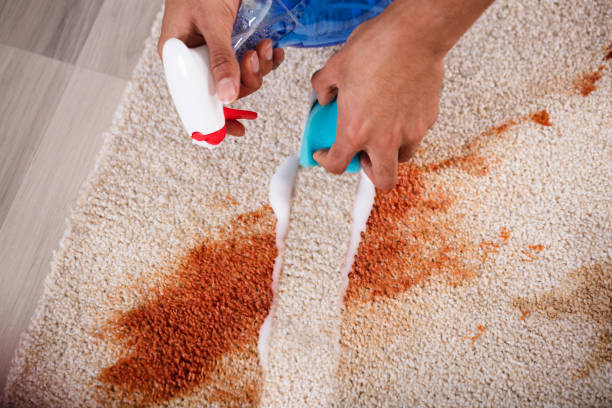 3 Steps to Get Coffee Strains Out In Your Carpet
January 25, 2022
|
Aquuamarine
Coffee is your ultimate partner who helps you embrace the morning sun every day. And no matter how much you love your sleep, you always kickstart your day with your morning coffee. But what are the chances of being a little careless today and spilling some coffee drops on your carpet? Maybe none. But there are always chances of making such mishaps and ending with solid coffee strains on your favourite rug.
Well, even in those scenarios, you do not have to throw away that beautiful rug in your dining or living area. Instead, start hiring the best home deep cleaning services in Bangalore, like Aquuamarine, which can help you get rid of such stains. However, there are some practical, quick home remedies too that can help you get those nasty coffee stains out if you cannot hire anyone at this moment.
Intrigued to know these quick hacks? Here are the top three valuable hacks that can help you pretty smoothly:
Blot Or Wet the Stain
The first thing you might want is to eliminate the stain as fast as possible. So, if you got any white cloth around, get it immediately to blot the coffee stain. Start with moving from outside to the middle of your coffee stain to prevent the stain from spreading more.
Also, ensure never to rub the carpet. Rubbing can be the worst choice as it can trap the liquid within the fibres. Also, if you already have soaked most of the stain, use cold water and pour it over the stain.
If blotting isn't an instant option, start by wetting the stain with cold water first. The entire procedure to follow will be the same as before. However, the cold water will dilute the stain and help you blot it properly and remove it from your carpet.
If you are not sure about blotting or wetting the area all by yourself, hire professional carpet shampooing services. They offer you guaranteed services to help you with such nasty stains and even cleaning services. It can also help restore your carpet's initial beauty appropriately.
Select The Cleaning Solution Wisely
Cleaning solutions can do wonders for those irritating coffee stains on your carpet. But the key here is to mix and prepare the right one for your stains. Or select the right cleaning agent for your carpet to remove those stains easily.
In any case, selection can be a bit challenging task for you if this is your first time. You can prepare your solution with liquid dish soap, warm water, and white vinegar. Ensure to mix these ingredients appropriately to prepare the cleaning agent. Always use a clean cloth to use the solution on your stain and start the previously discussed blotting procedure.
Other than this, you can also use shampoo, detergents, or other cleaning agents depending on your stain removing requirements. If you don't want to experiment with these cleaning agents, try hiring carpet shampooing services. They are the best ways to clean your carpets and remove such stains easily.
Rinse With Water
Always use cold water to rinse the carpet area with the stain. Even in this case, blot up as much liquid as possible with a cloth to remove the coffee stain. Let the rug dry without applying any heat. Also, refrain from rubbing that area of your carpet as it can damage the softness of the carpet fibres.
Aquuamarine: Your Ultimate Partner for Cleaning Carpet
As already said, cleaning carpets can be a challenging task. It requires professional knowledge about the entire carpet fibres, different cleaning agents, and more. In this regard, it will always be helpful to hire a professional like Aquuamarine to take care of your property.
We offer the best home cleaning services in Bangalore. Our experts know how to remove any tough stains from your carpets with the right solution mixture without damaging the natural beauty.
You can definitely try these home hacks to clean your carpet and remove those stains. But sometimes, hiring professional services can be essential for your expensive carpets. You do not want to damage the exclusive fibre work of your carpets. So, keep those worries aside and hire services from Aquuamarine today to remove those nasty stains from those attractive carpets. Contact @ +91 968 662 8146 (or) +91 991 668 3311 for availing our best services.